Want to enhance your smile? At West Meade Dental, we have many dental treatments available to help you change the appearance of your teeth. There is a strong desire among our patients to straighten their teeth. Therefore, we offer a form of orthodontic treatment called Invisalign.
Invisalign is a clear way to straighten teeth without traditional metal braces, using aligners. There are both cosmetic and health benefits to properly aligned teeth. Invisalign cannot only give you a more cosmetically pleasing smile, but also benefit your overall health. Teeth that are not aligned properly in your mouth create a malocclusion. When left untreated, malocclusion can lead to gingivitis, gum tissue and bone loss, premature tooth wear or fracture, and jaw joint pain. Invisalign can treat a wide variety of malocclusions, including crossbites, overbites, underbites, crowding, and spacing.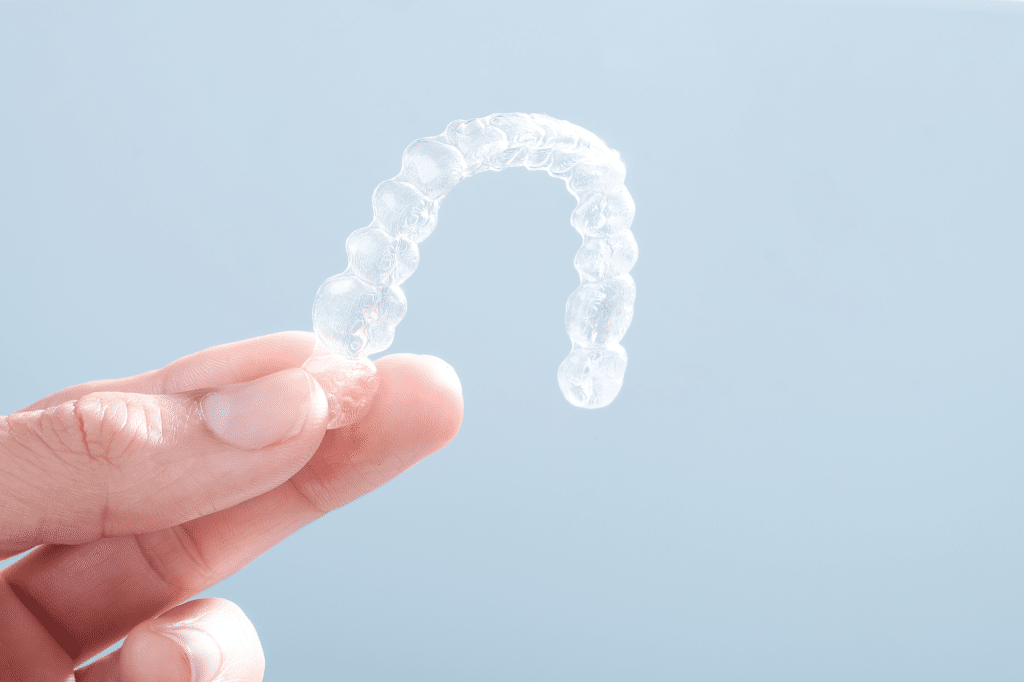 Treatment Plan
Your Invisalign treatment will be customized to your specific concerns about your smile and to the malocclusion identified by Dr. Kisner. To begin Invisalign treatment, you will meet with Dr. Kisner and she will discuss with you the benefits of Invisalign, how the clear aligners work, and your specific personal needs.
Aligners: Aligners are made of a clear, thin, medical-grade plastic that is virtually invisible when worn. Dr. Kisner works directly with the Invisalign laboratory to create a series of clear, custom aligners that will gradually move your teeth. You wear each set of aligners for a period of 1-2 weeks and visit Dr. Kisner for evaluation every 6-8 weeks to check your progress. Completed treatment time will vary depending on the complexity of your case, though the average treatment time is one year. For maximum results, we highly recommend our patients wear the aligners for at least 22 hours out of the day, only removing them to eat and brush their teeth.
Invisalign Benefits
Nearly Invisible- You can straighten your teeth without anyone having to know, unlike traditional wire braces
Removable- You can still eat and drink what you want
Better Oral Hygiene- You can brush and floss normally to maintain healthy gums and teeth during treatment
Less office visits- You have less frequent dental visits because we do not need to tighten wires and you can change your aligners at home
Offering Invisalign has allowed us to give our patients a comfortable and convenient way to straighten their teeth. If you are considering starting your own Invisalign treatment, please give us a call at West Meade Dental here in West Meade, Nashville Tennessee today.